I can confess, avocado toasts are one of my favorites snacks or breakfast options. It's just a perfect combination of nutrients, and the flavor and texture is just an explosion in the mouth.
So, because I like avocado toast, we had to spend some time together in the kitchen, I just wanted to get to know it better, you know, haha. So now, as we are BFF's I'll share my knowledge about it with you.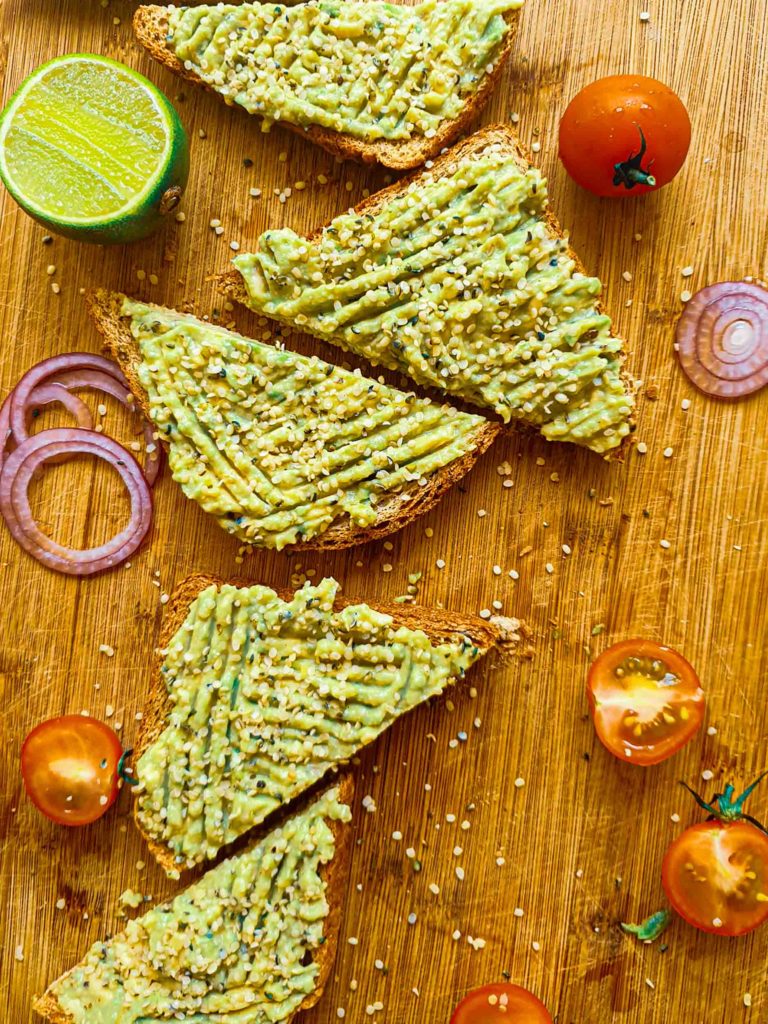 What goes best on the avocado toast:
Seeds – hemp, sesame, or pumpkin seeds. Also, once I tried avocado toast with smoked sesame seeds, and it was something unexpectedly awesome!
Tomatoes – any type is suitable, but cherry tomatoes are the best! Intense sweet and sour taste goes just perfectly well with avocadoes on the toast.
Red onions – RED PICKLED ONIONS are the best, and it is easy to make it at home, oh my, just try it with avocado toast! Fresh onion is good too, but for me, it's too spicy, and I don't like the smell of the mouth after eating it.
Seasoning – of course, don't forget classics – salt and pepper, but also try to a sprinkle of black salt, red pepper flakes, olive oil, or lime juice.
The most important rules to always get that perfect avocado toast
NUMBER 1 – RIPE AVOCADOS. I know sometimes it's hard to find well-ripen avocados, but you can always buy it unripe and ripe it at home. Patience is the key this time.
NUMBER 2 – CRUNCHY BREAD. Don't try to save time and toast some bread before adding avocado mash.
NUMBER 3 – SEASON THE MASH. For the best avocado toast, I suggest to season twice. First seasoning goes for the avocado mash – add some salt, pepper, and lime juice. The second one is after you place the avocado mash on the toasted bread.
NUMBER 4 – KEEP IT SIMPLE. I don't know why, but avocado mash tastes better when it's mashed with a fork. No need for a fancy blender or something like that, use fork.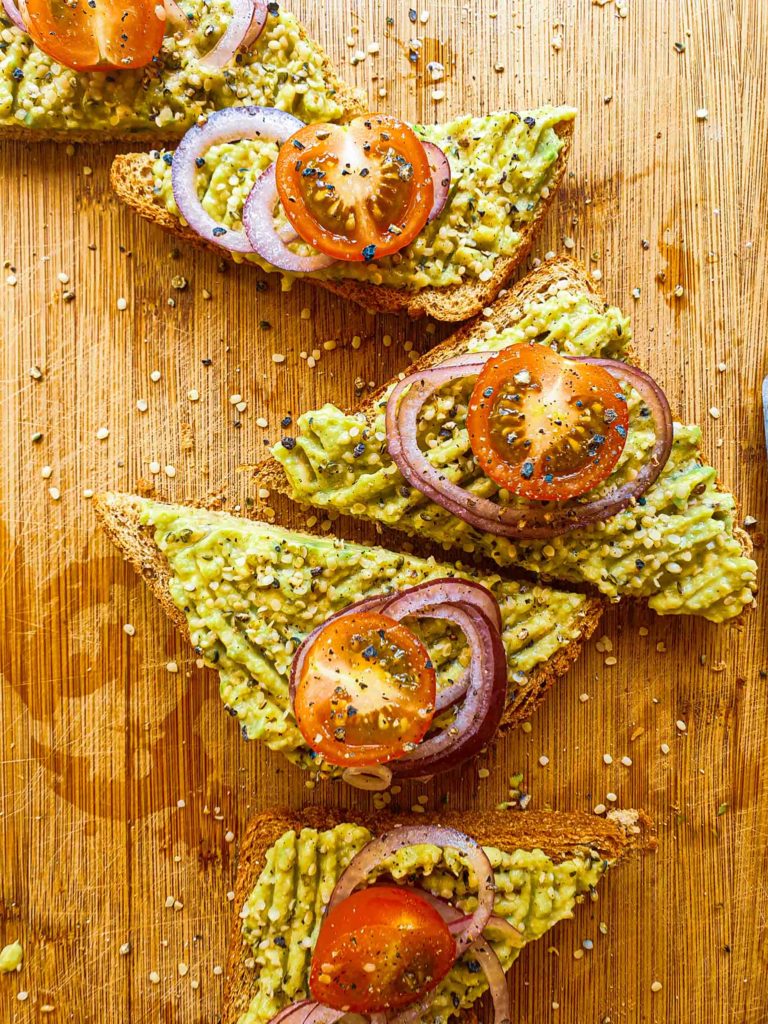 LET'S JUMP TO THE SUPER EASY BREAKFAST RECIPE:
Print Recipe
Avocado Toast
Ingredients
Avocado Toast
2

slices of

bread

1

small

avocado

salt and pepper

few

drops of

lime or lemon juice
Toppings by your choice
nutritional yeast

red pepper flakes

fresh grounded black pepper

black salt

olive oil

cherry tomatoes

fresh or pickled red onions

lime juice
Instructions
Toast your sliced bread in the toaster, or a pan, or in the oven till it's crispy and golden.

Mash avocado with a fork, sprinkle some salt, pepper, and lime juice.

Cover your toast generously with avocado mash. Add your favorite toppings and season it.

Of course, the most important step – ENJOY!