These days the world is upside-down because of coronavirus. It's hard to believe that these horrible things are happening for real, but I think that we can make a little change and potentially slow down the spread of the virus. How? By boosting our immune system.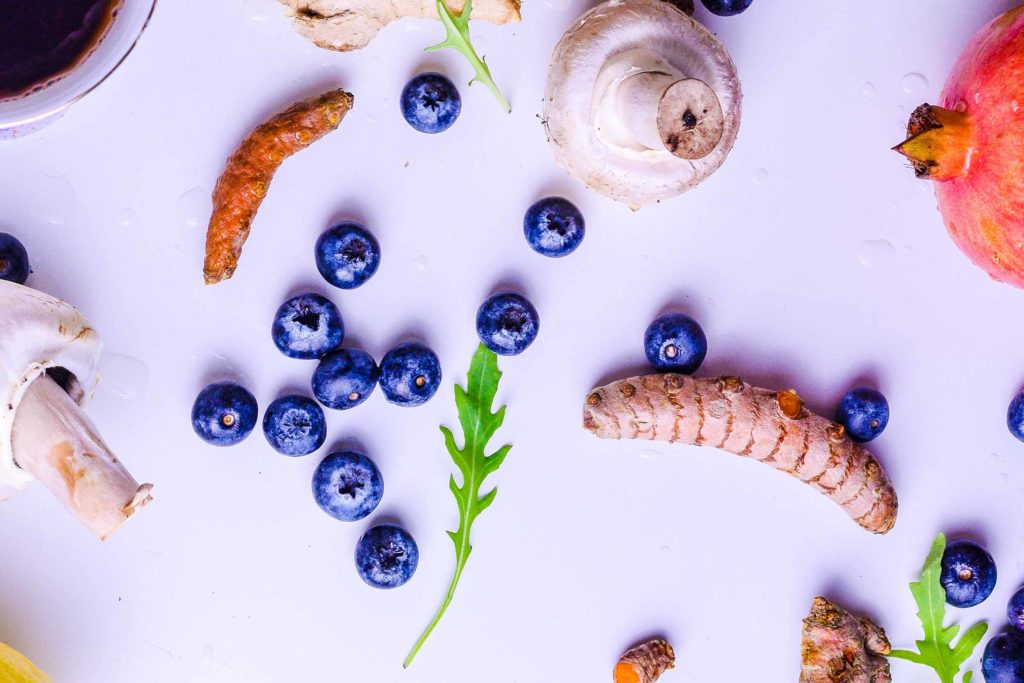 I had a lot of researches about essential vitamins, minerals, and other nutrients that our body needs to be healthy and strong, so I picked my favorite foods that I use to boost my immune system and I would love to share it with you:
MUSHROOMS. High in selenium, vitamins B and D, which is very important to our immune system to work in the best form.
LEAFY GREENS and GREEN VEGGIES. High in fiber, magnesium, zinc, potassium, iron, vitamins C and A, beta-carotene, and folates.
TURMERIC. Anti-inflammatory, fights off a variety of viruses.
GINGER. High in antioxidants, boost metabolic processes, has anti-inflammatory, antibacterial and antiviral properties.
POMEGRANATE. Fights bad bacteria and viruses, improves good gut health.
GARLIC. Rich in antioxidants, has anti-fungal, antiviral and antibacterial properties.
BLUEBERRIES. High in antioxidants, vitamin C, K, also high in fiber.
GREEN/BLACK TEA. Good source of antioxidants and amino acids.
Other immune system boosters
For a full complex for your immune system boost, I recommend you to:
Eat a lot of unprocessed vegetables and fruits.
Reduce or eliminate processed foods and sugar.
Get plenty of sleep.
Move your body, do some exercises.
Try to get sunshine, if it's not possible, take vitamin D supplements.
Cope with stress, try to meditate or do some activities that you love.
I must say that. Even the strongest immune system does not allow you to break the quarantine rules. The most important duty for you is to don't get coronavirus, so:
Keep your DISTANCE. AVOID CONTACT with people and surfaces. Better STAY AT HOME.