So, there is said, "SUNDAYS ARE BETTER WITH PANCAKES", but face it, every day would be better if you could enjoy these fluffy vegan pancakes! I've tried many vegan pancakes recipes, but this one just completed all my desires I have for pancakes. So, I love to share with you all the best I have!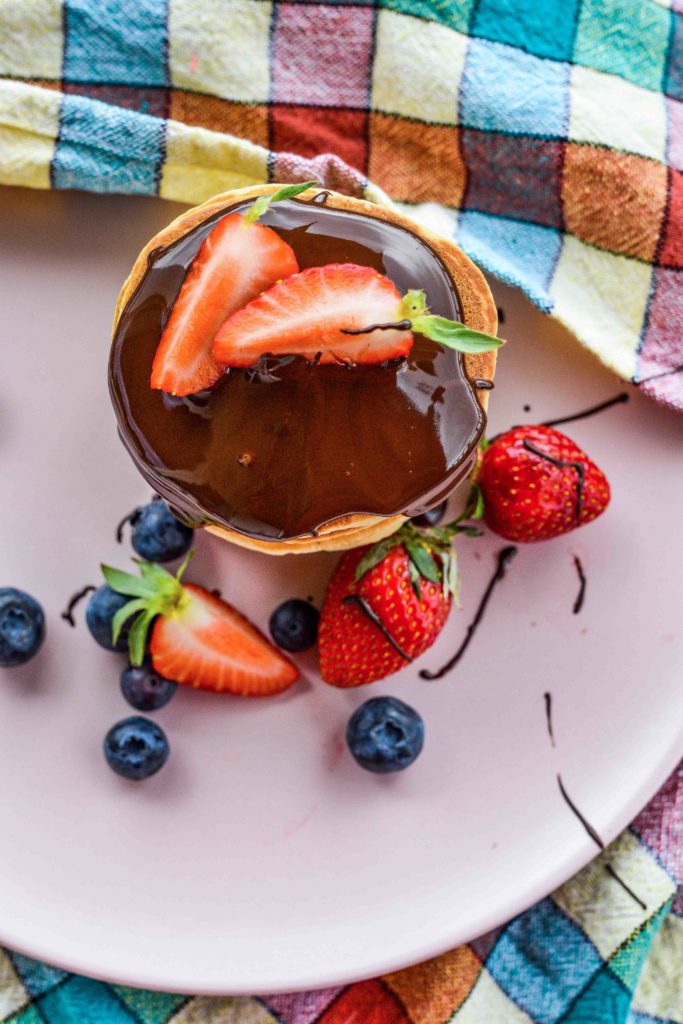 Reasons to love these pancakes:
Fluffy
Simple ingredients
Cheap
Tasty
Gluten-free version
Easy to make
Vegan, vegetarian-friendly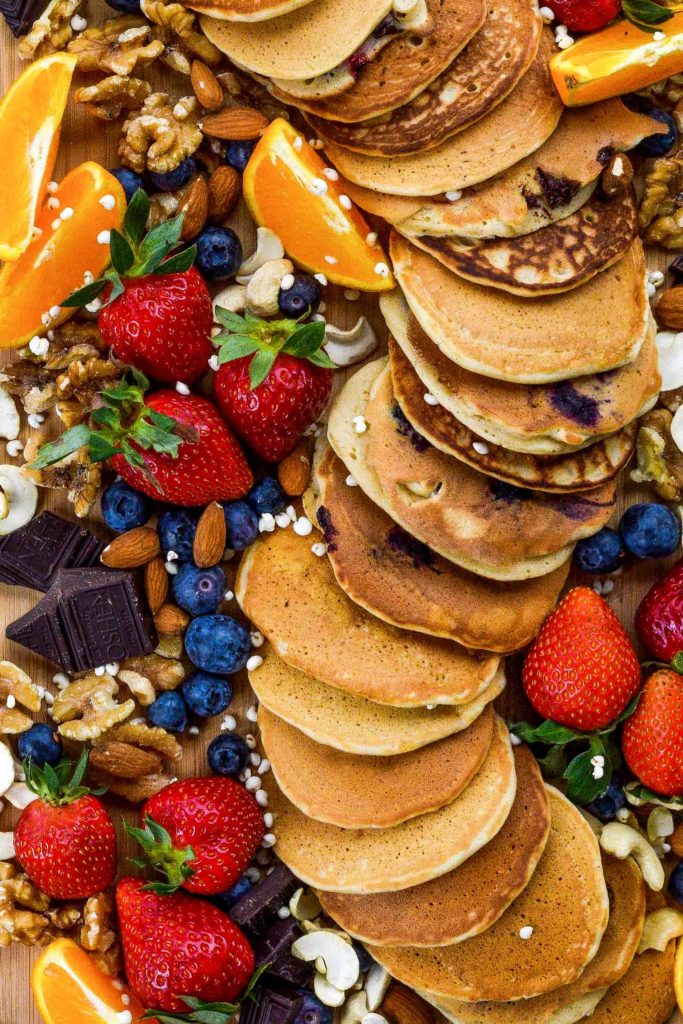 Tips for the best results:
At first, mix dry and wet ingredients in separate bowls.
Don't over mix the batter. Combine wet and dry ingredients just till there are no flour lumps left.
Let the vegan buttercream (plant-based milk and vinegar mixture) to rest at least 10 minutes.
For the best fluffy vegan pancakes, use high-quality ingredients.
If your batter is too thick and the pancakes come out too dry, add more plant-based milk, and opposite if your pancakes mixture is runny, add more flour.
When your pancakes mixture is done, let it rest at least 7 minutes.
Add toppings on the pancakes for even better taste experiences. Options: berries, melted chocolate, maple/agave syrup, condensed coconut milk, nuts, nut butter, vegan caramel sauce, vegan butter, etc.
Let's go to the recipe of this #foodporn meal:
Print Recipe
Fluffy Vegan Pancakes
Ingredients
You'll need:
250

ml

plant-based milk

25

g

brown sugar

35

ml

oil

(your favorite one)

200

g

spelt flour

(for a gluten-free version, 70 grams oat flour mix with 130 grams rice flour and with 1 tablespoon of xanthan or guar gum)

1

tsp

baking powder

⅓

tsp

baking soda

1½

tbsp

vinegar

(organic apple or coconut)

vanilla and salt to taste
Instructions
You'll make it like this:
You take the milk and mix it with vinegar. Set it aside (you'll get vegan buttermilk).

Combine rice and oat flour with baking soda, baking powder, salt, vanilla powder, and xanthan.

Then take your mixer and whisk aquafaba till you can notice beautiful firm stiff peaks. Add sugar and mix for another minute or two on high speed.

Take buttermilk and mix it with dry ingredients. You'll get thick batter – it's okay.

Little by little, few spoons at once by using the spatula incorporate aquafaba mixture into the batter. Let it rest for about 10 minutes.

Heat a non-stick pan over medium-low, melt some coconut oil, and grease the pan. Pour batter onto the pan and let it spread out into a round pancake. Cook it until bubbles appear, then flip and cook until golden.